News
November 2013
As of November there are two more great reasons to visit your local Caffè Nero - Ola Bienkowska's tracks "Home Song" and "Twisted" are playing worldwide in over 550 Caffè Nero shops!
You can find "Home Song" on Caffè Nero's track list right between Michael Kiwanuka and Andy Burrows, and "Twisted" between Tanita Tikaram and Jamiroquai ;).
Ola hopes this is just the beginning of a great collaboration between herself and Caffè Nero who are known as passionate supporters of new music, so stay tuned for more related news!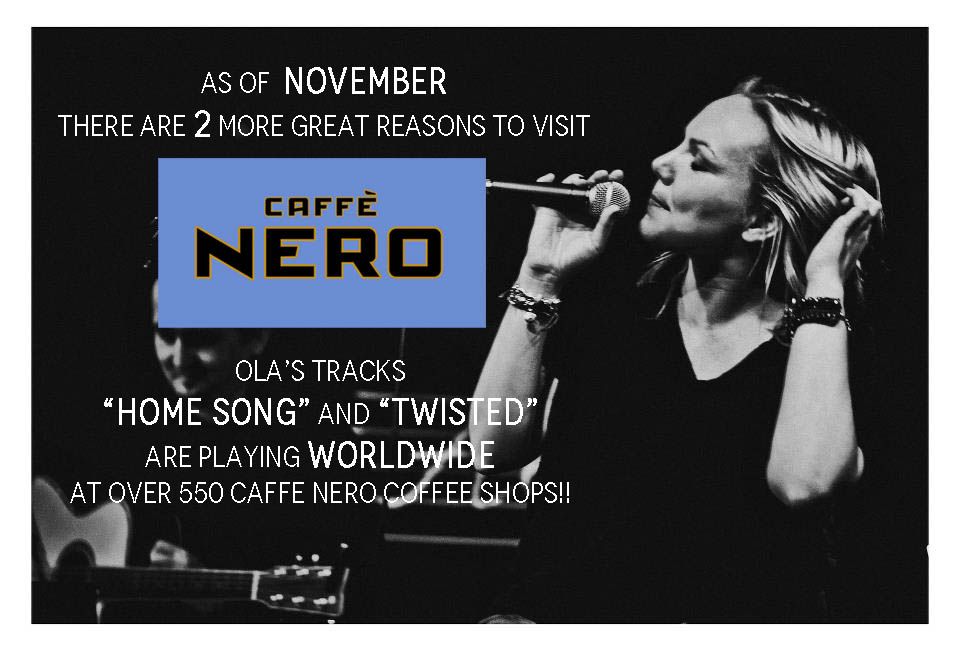 Photo by Magdalena Sobieska/ Maciej Pintscher
Tweet