News
December 2014
This year Ola will be spending New Year's Eve singing at the "Blaski Złotych Nut" Gala in Teatr Rampa produced by the creators of Broadway Street - The Show.
You'll have a chance to hear some amazing classics, as well as numbers from shows which have only recently opened on Broadway. Ola will be singing alongside the show's creator Jakub Wocial, Małgorzata Duda-Kozera and Swietlana Kalichenko. The artists will be accompanied by the Lviv National Theatre Symphonic Orchestra.
Tickets are selling fast, so get them while you can!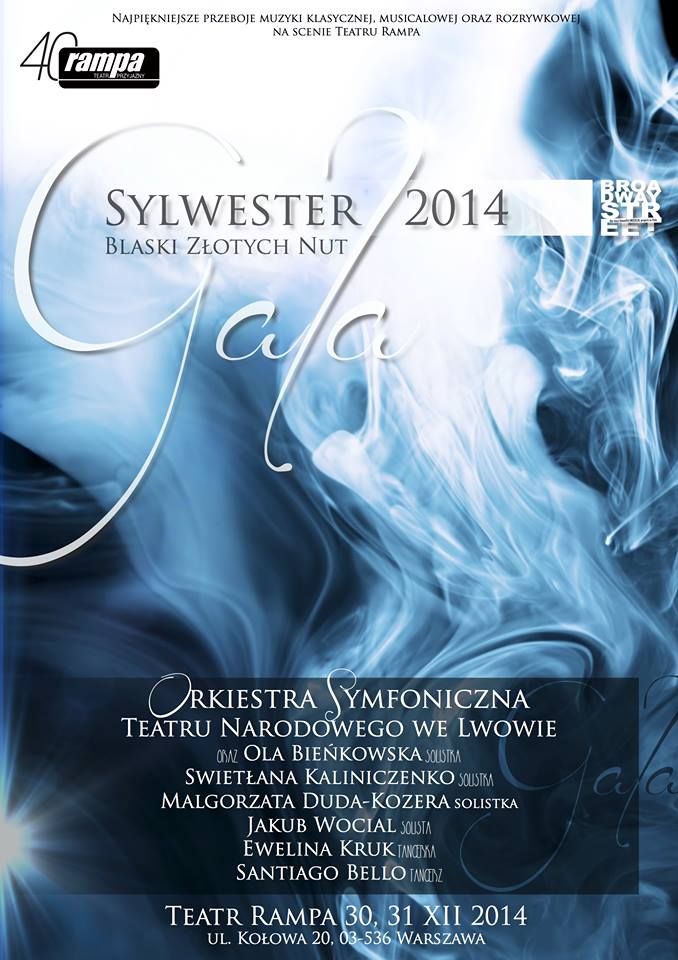 Tweet